La Route Du Rock - Collection Hiver March 2020
​​​​​​​
La Nouvelle Vague, St Malo 
Descending the infamous spiral staircase we're back in La Nouvelle Vague. This time for La Route du Rock's Collection Hiver. 
On the menu this weekend : 
Kit Sebastian : Beak> : Squid : Working Men's Club : Life : The Wants. 
On the front row for the whole thing and catching some up close and personal moments. Scroll down for the pick of the pics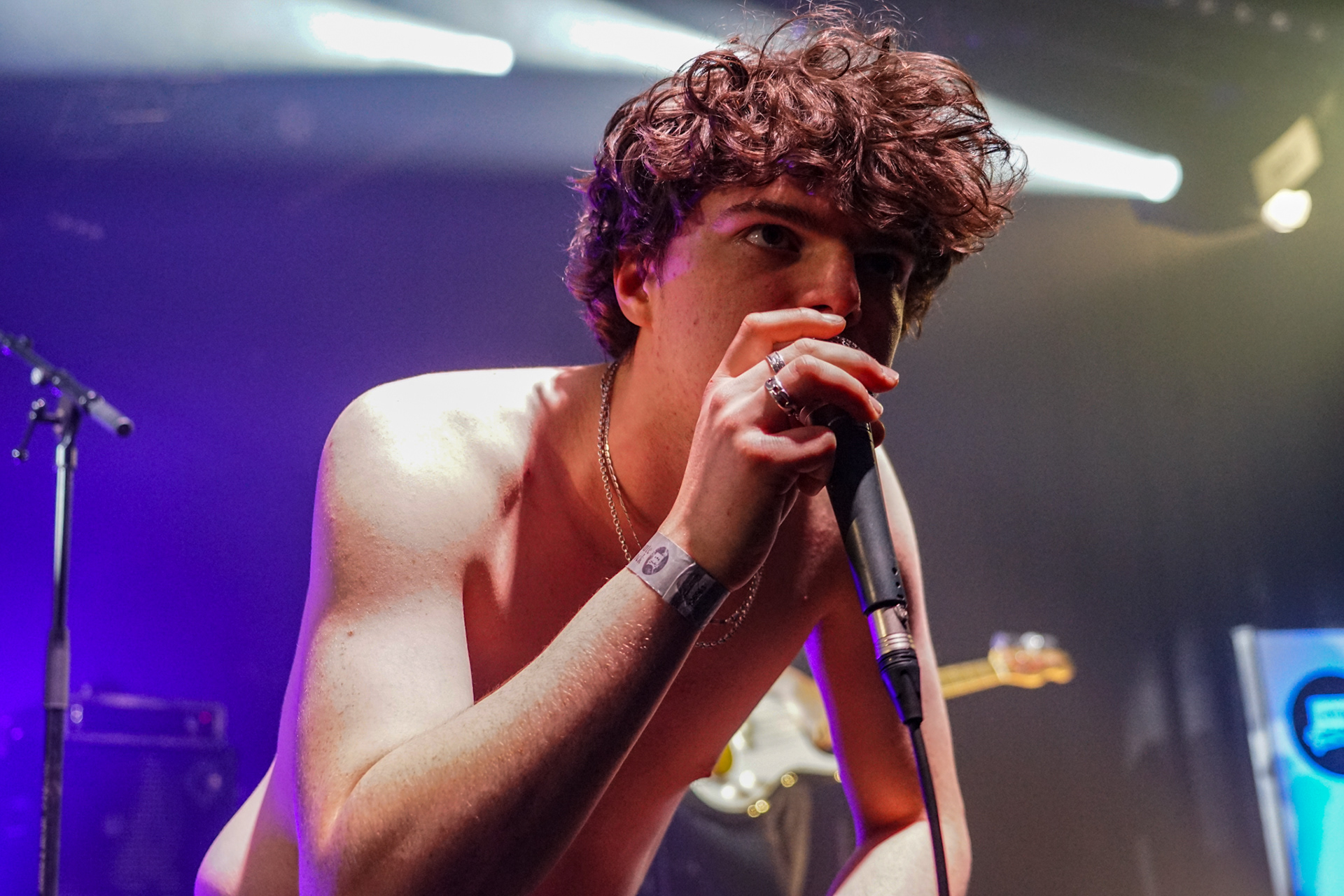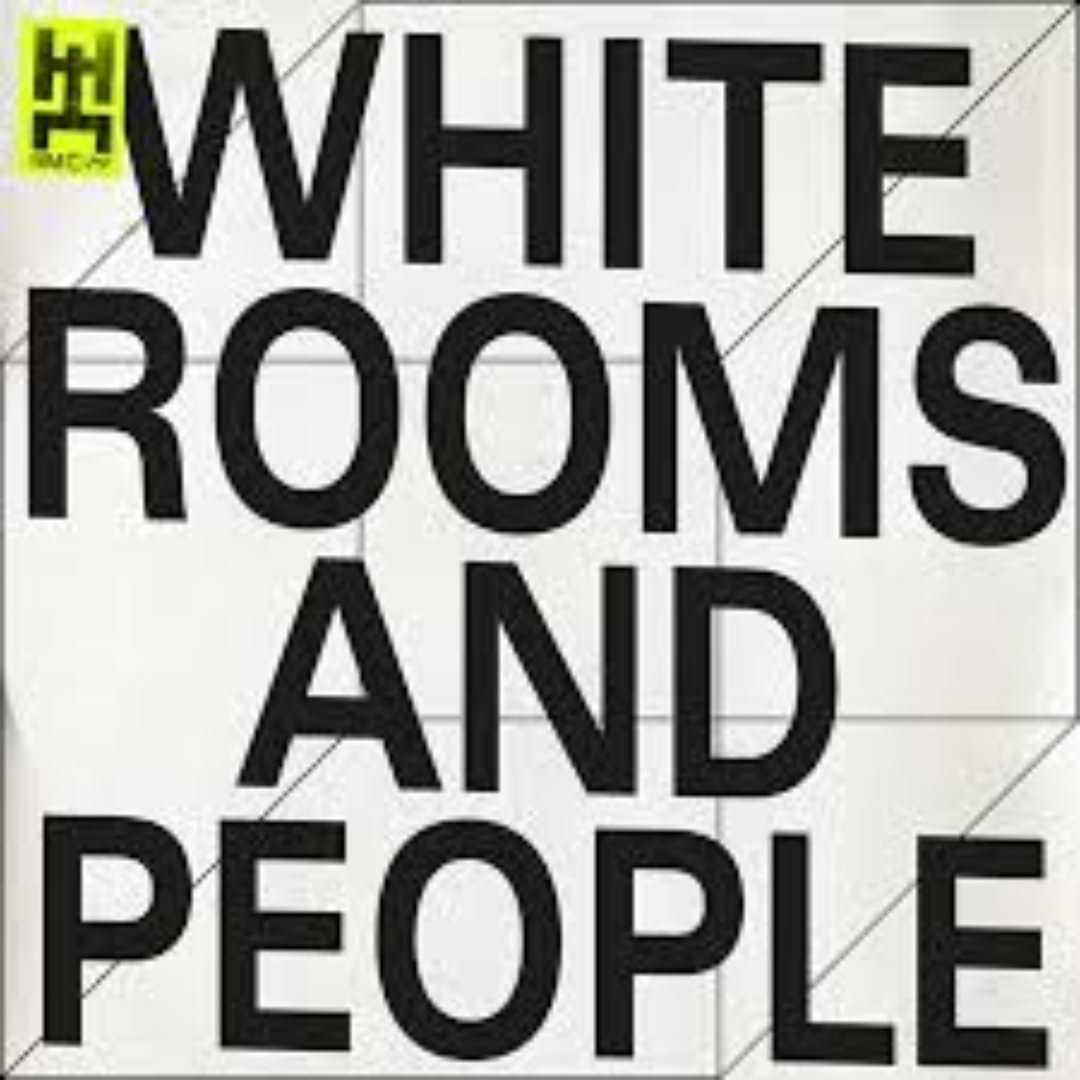 Getting over the initial shock of ho

w young they all are (all in their late teens, so I'm told) I'm then left a little bit bewildered. Loads of good energy loads of swagger and a confrontational stare out of front man
Sydney Minsky-Sargeant, it looks like the rest of the band is on a totally different trip.  
All good fun though as they bob and weave swapping up guitars to keys to synths and back again. 
Sydney, top off,  jumps into the crowd for a little beer soaked dance-off which I think Sydney won. 
They save teeth for the end and by that point the whole place is bouncing. 
The crowd disperse back to the bar and  poor old Sydney, comes out  front, making a rollie hoping to retrieve his t-shirt. Unlucky mate it's long gone, along with the French girls backpack it went into.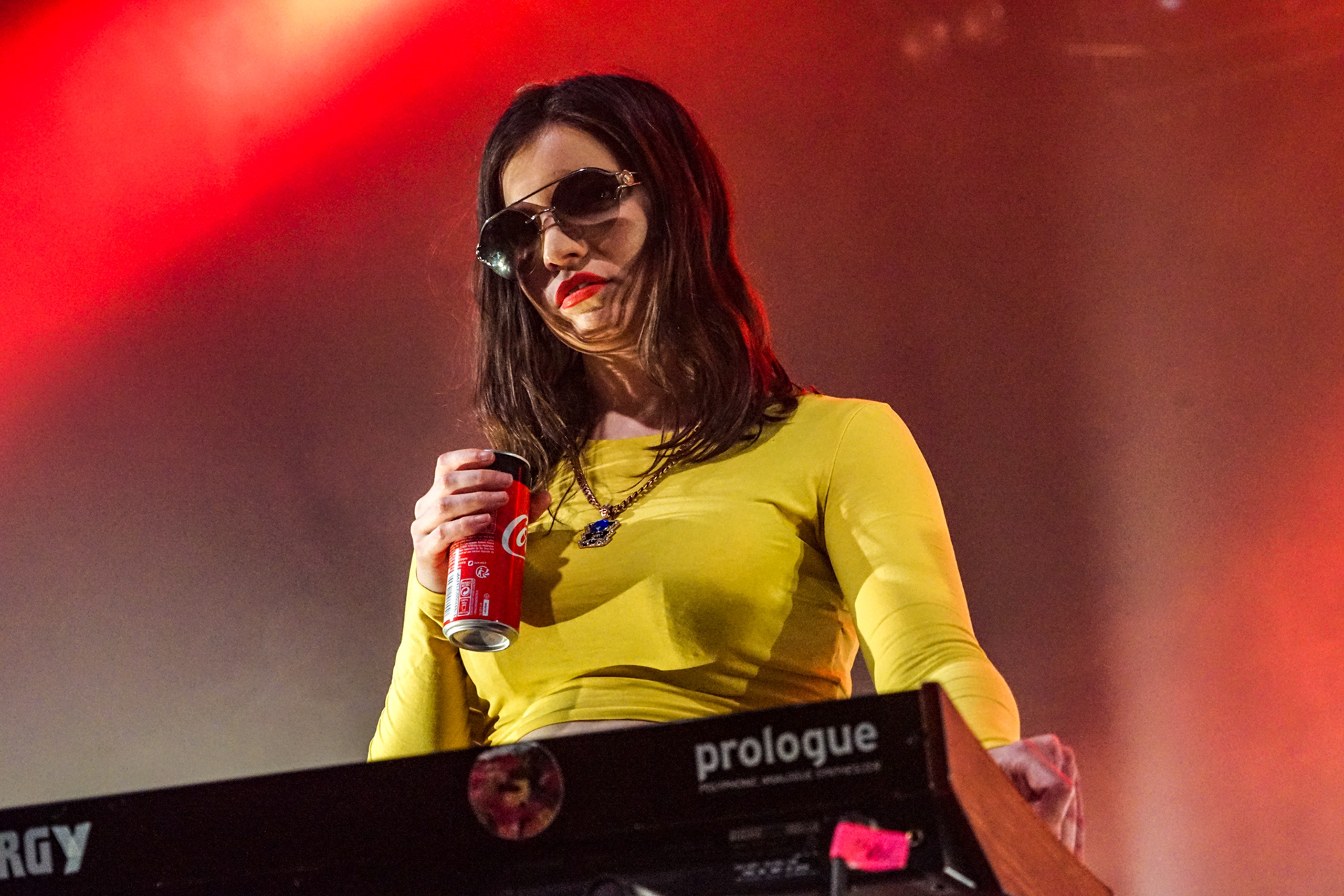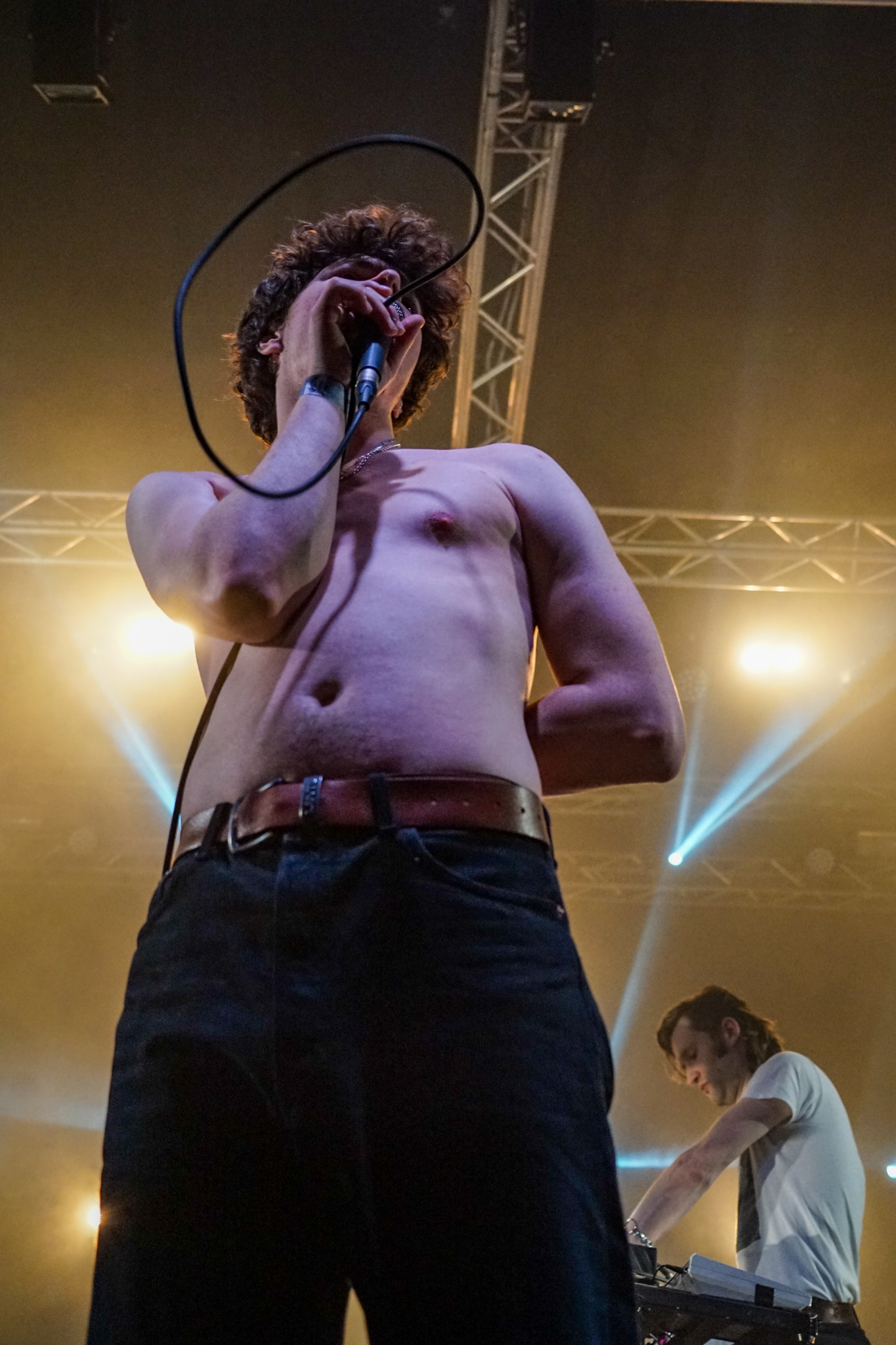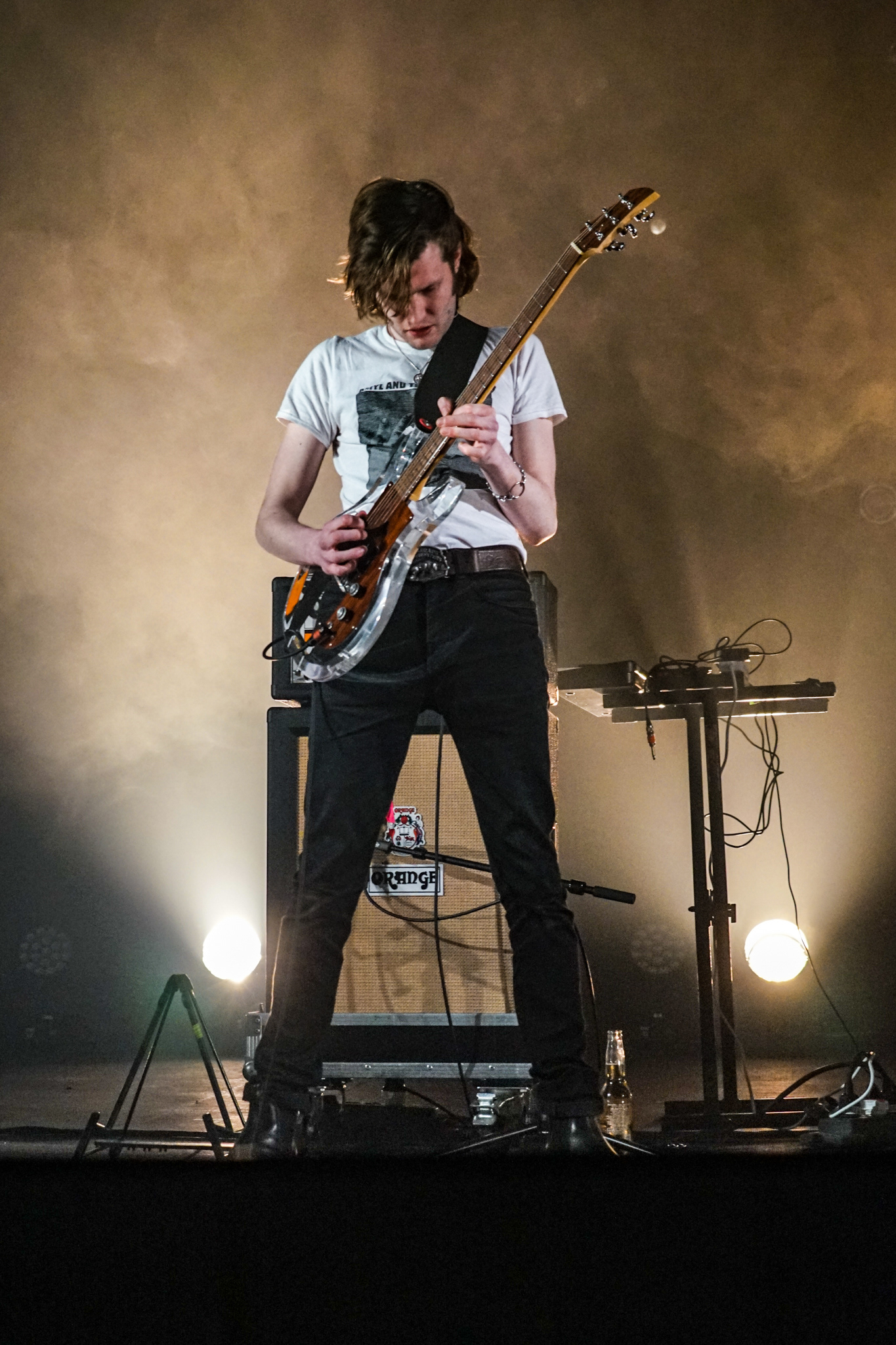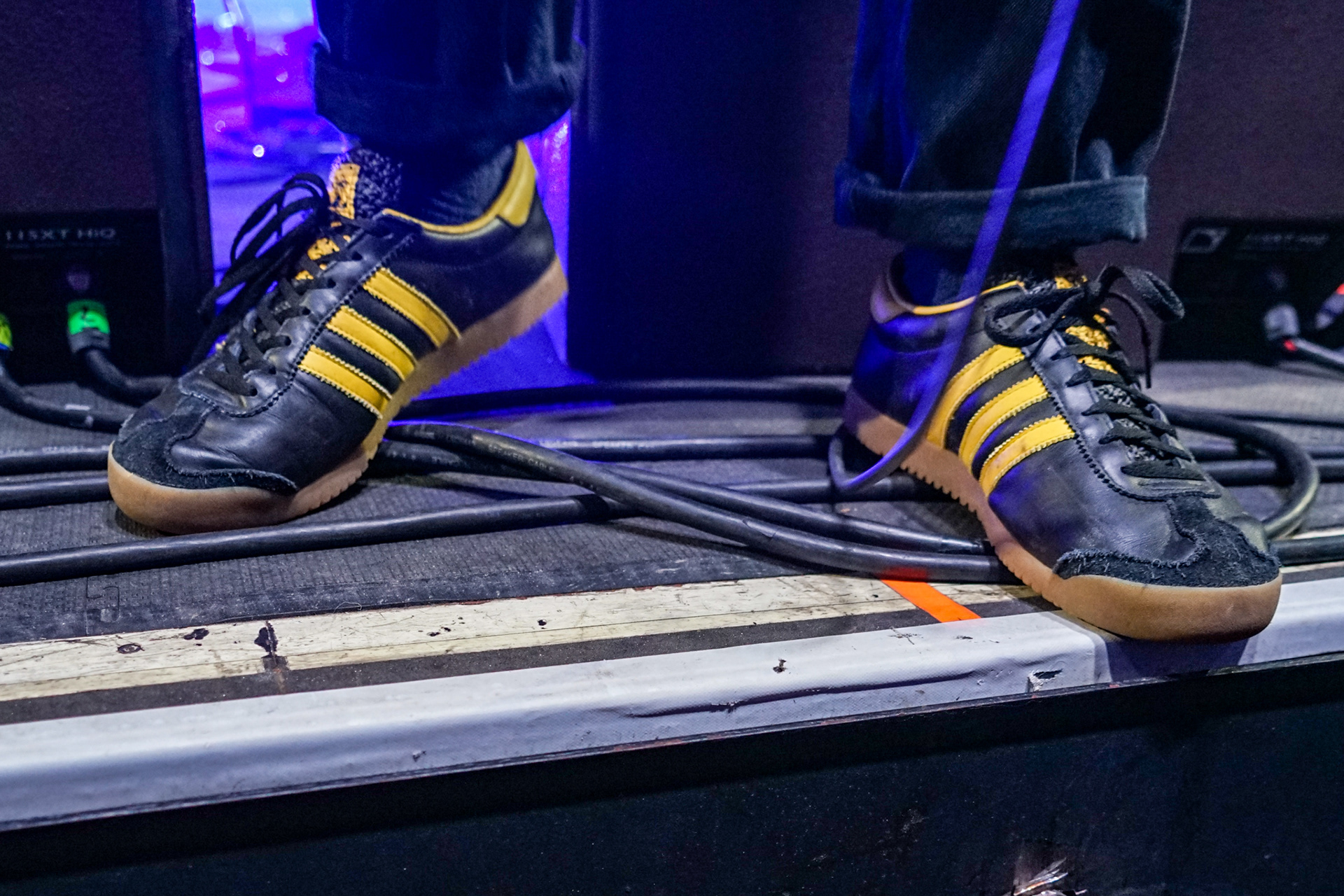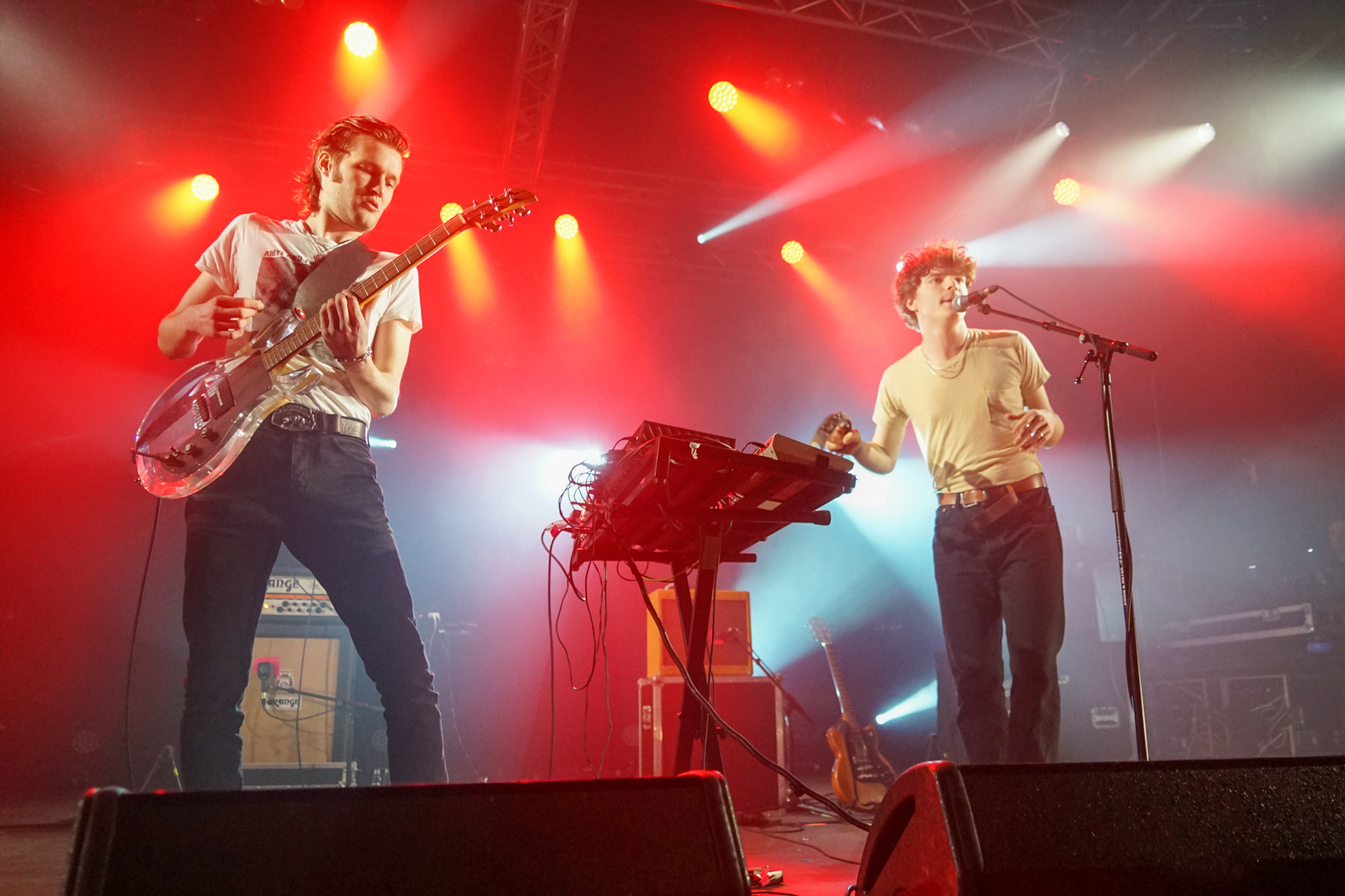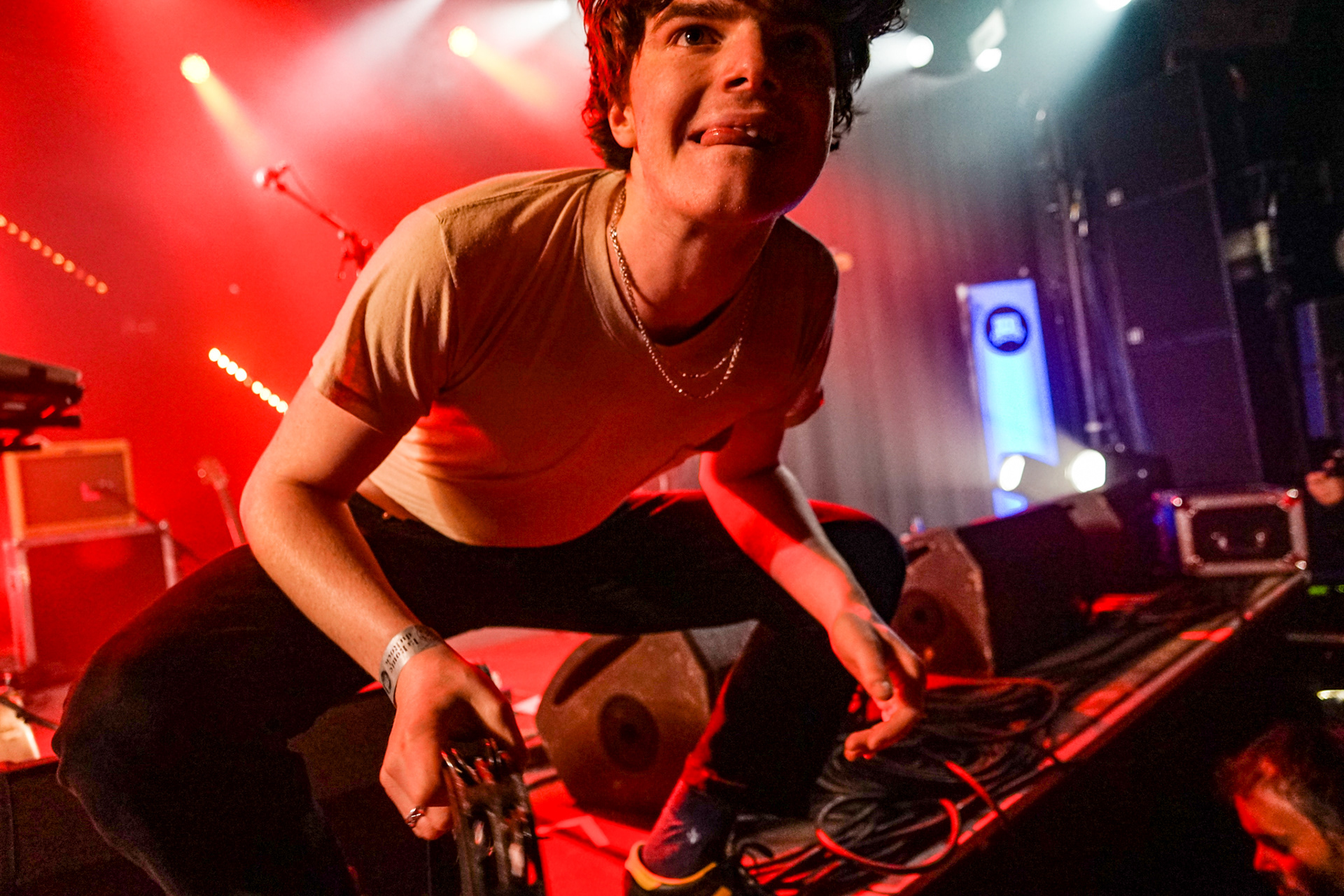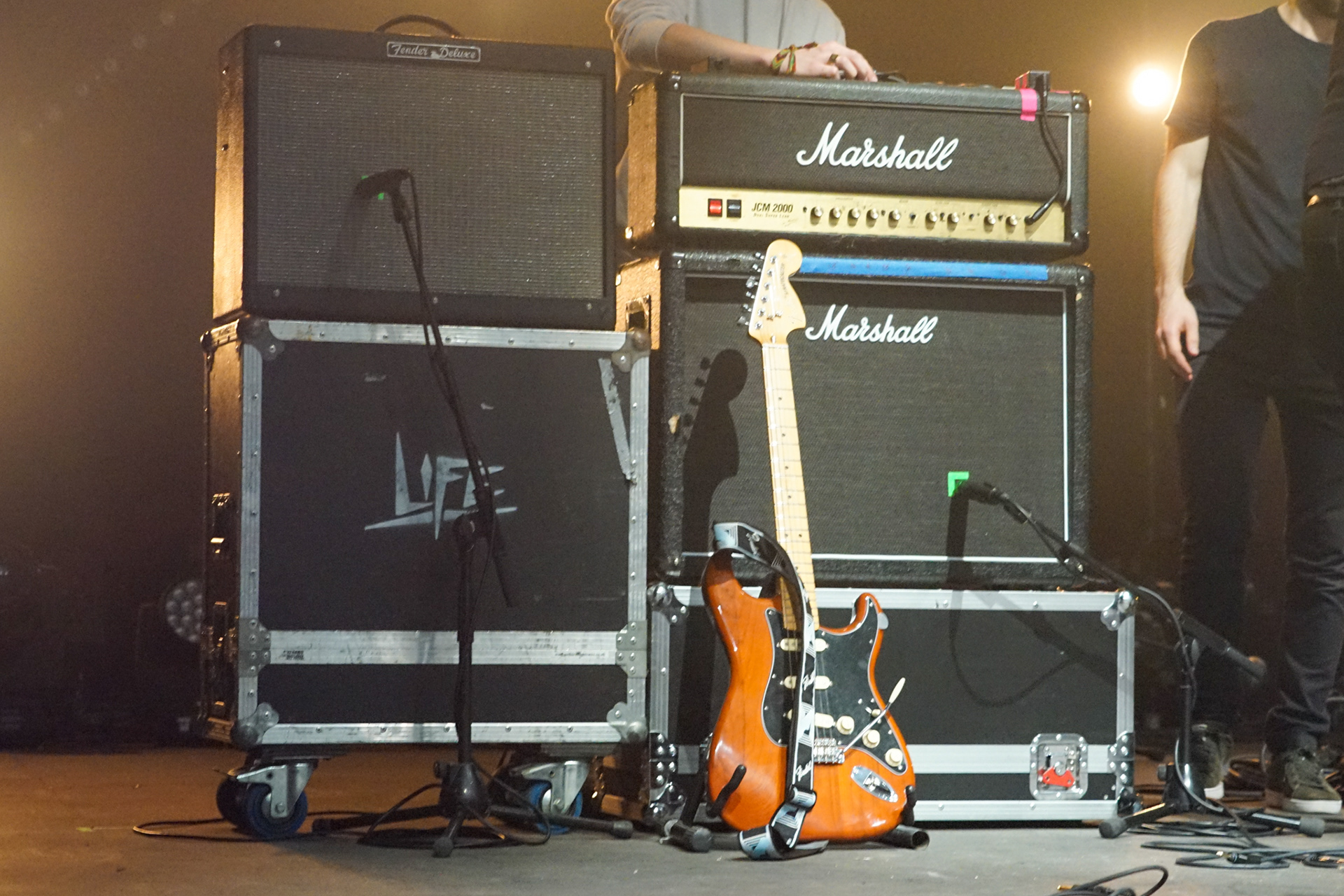 Life are Mez, Lydia, Mick & Stew a four piece of best friends (and brothers) from Hull.
Lead singer Mez definitely loves the audience interaction and after stacking it as he jumps down from the stage, spends what feels like half the set in the crowd and they are loving it. Staring the Corona-virus full on in the face, taking a sip from anyone who hands him a cup.
I'm in prime position, it's an extremely rare opportunity to shoot from such close range. Cheers Mez!
There is a real good time vibe which belies the hard hitting messages that lie beneath.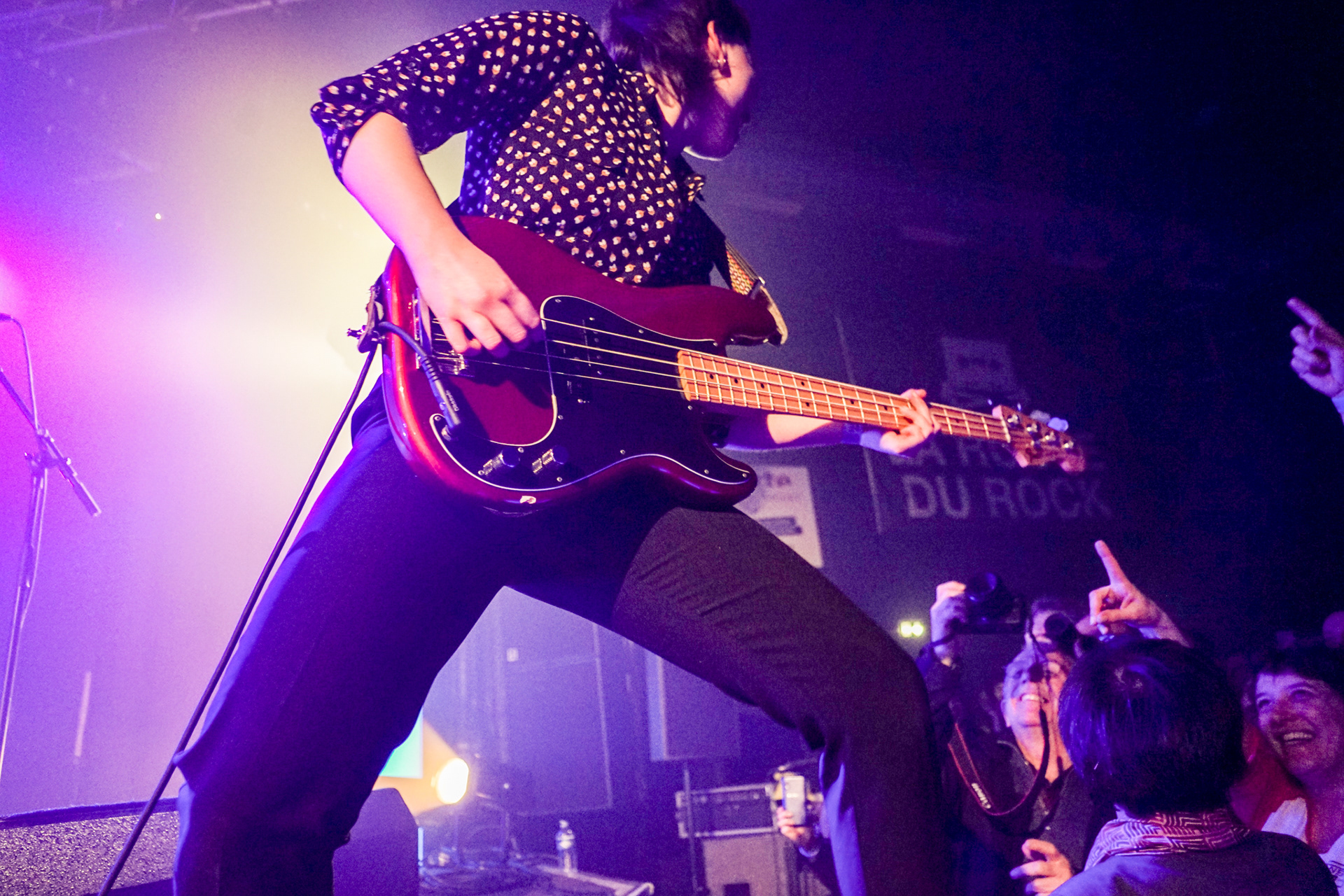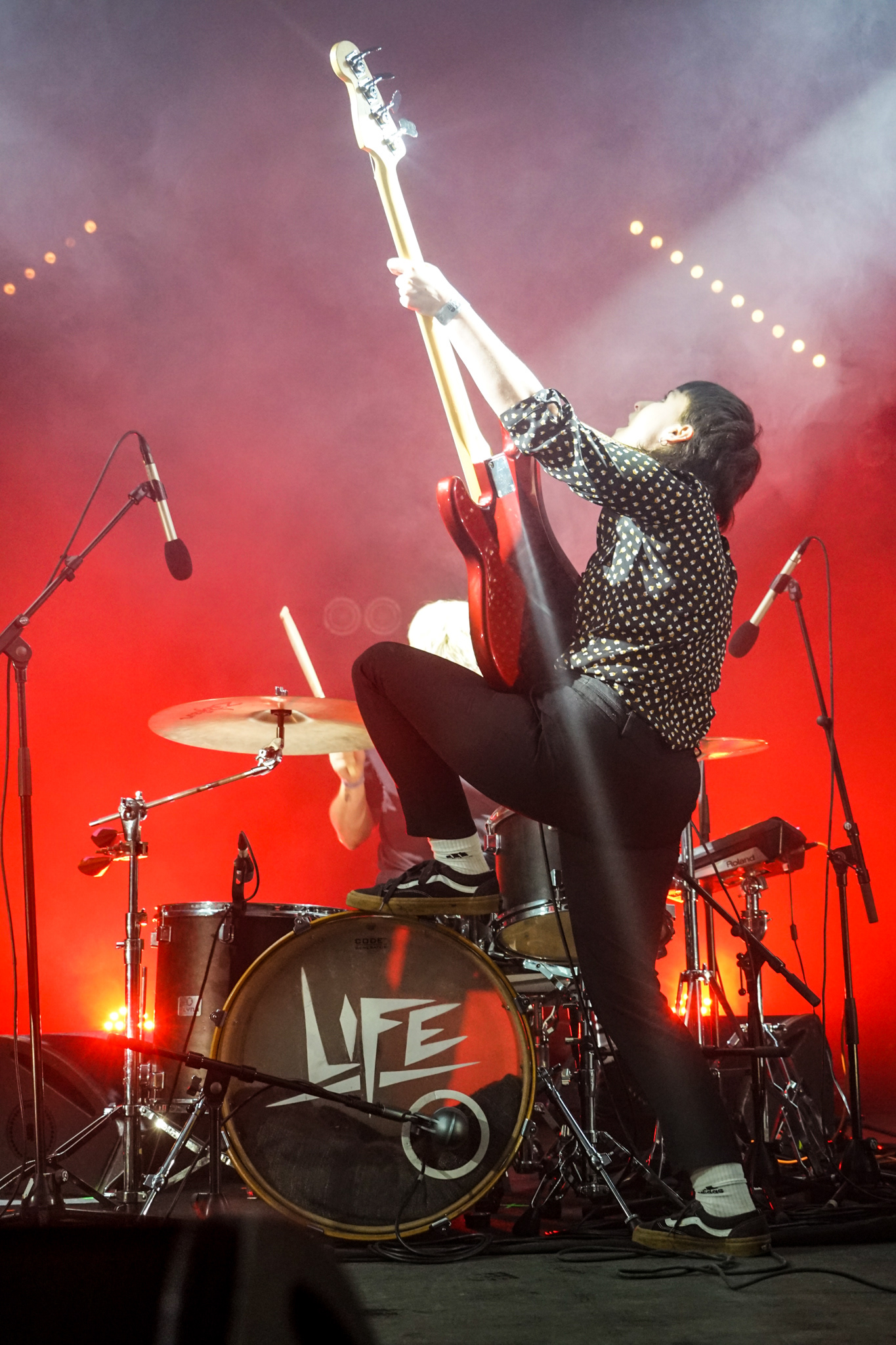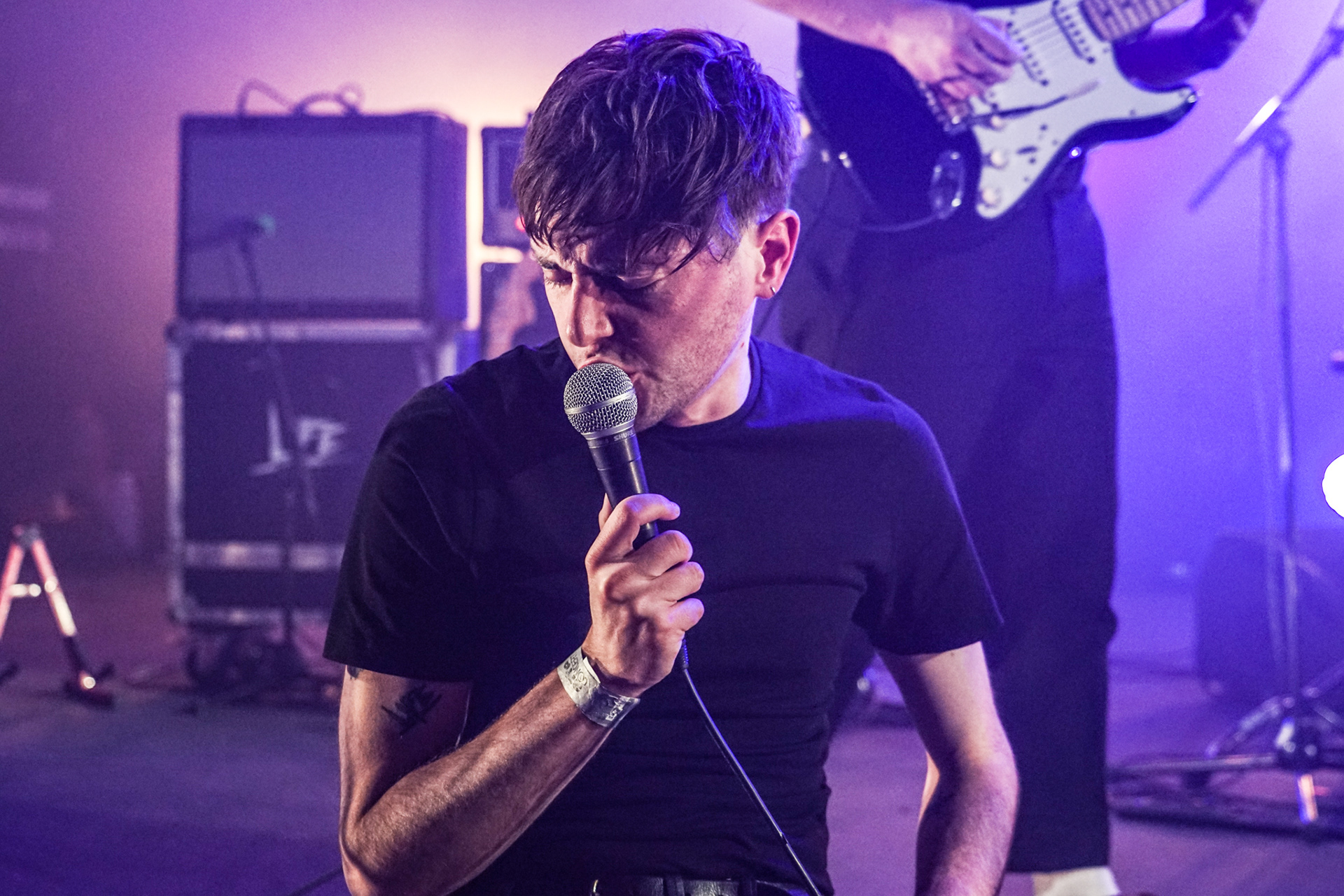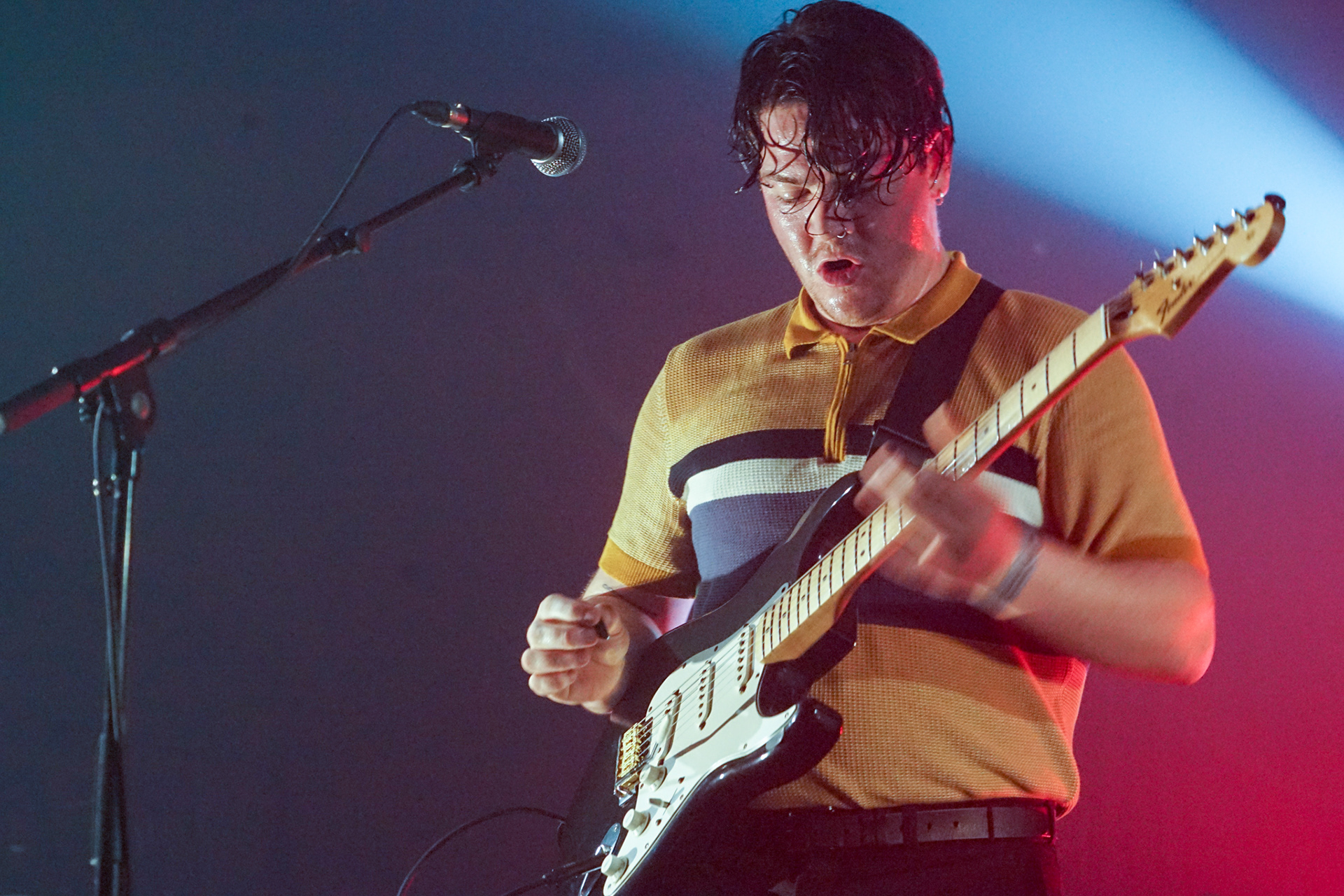 See LIFE's on screen debut plus some other pretty intelligent conversation from IDLES and Primal Scream.
All the way from NYC it's The Wants.  After a quick set up and sound check.  They take to the stage I'm easily drawn in by the leather chaps and red sock combo before me. Then they strike up and it's a nice mix of synth and angular guitars. Just the way I like it. Not to mention the angular dance moves being broken out by lead singer Madison Velding VanDam. I'm a sucker, Wilko Johnson strutting all over the stage. What is not to love?
The photography was particularly difficult a combination of too much haze from the smoke machine, horrid light effects and rapid fire movements. Not my best work, you'll see what I mean.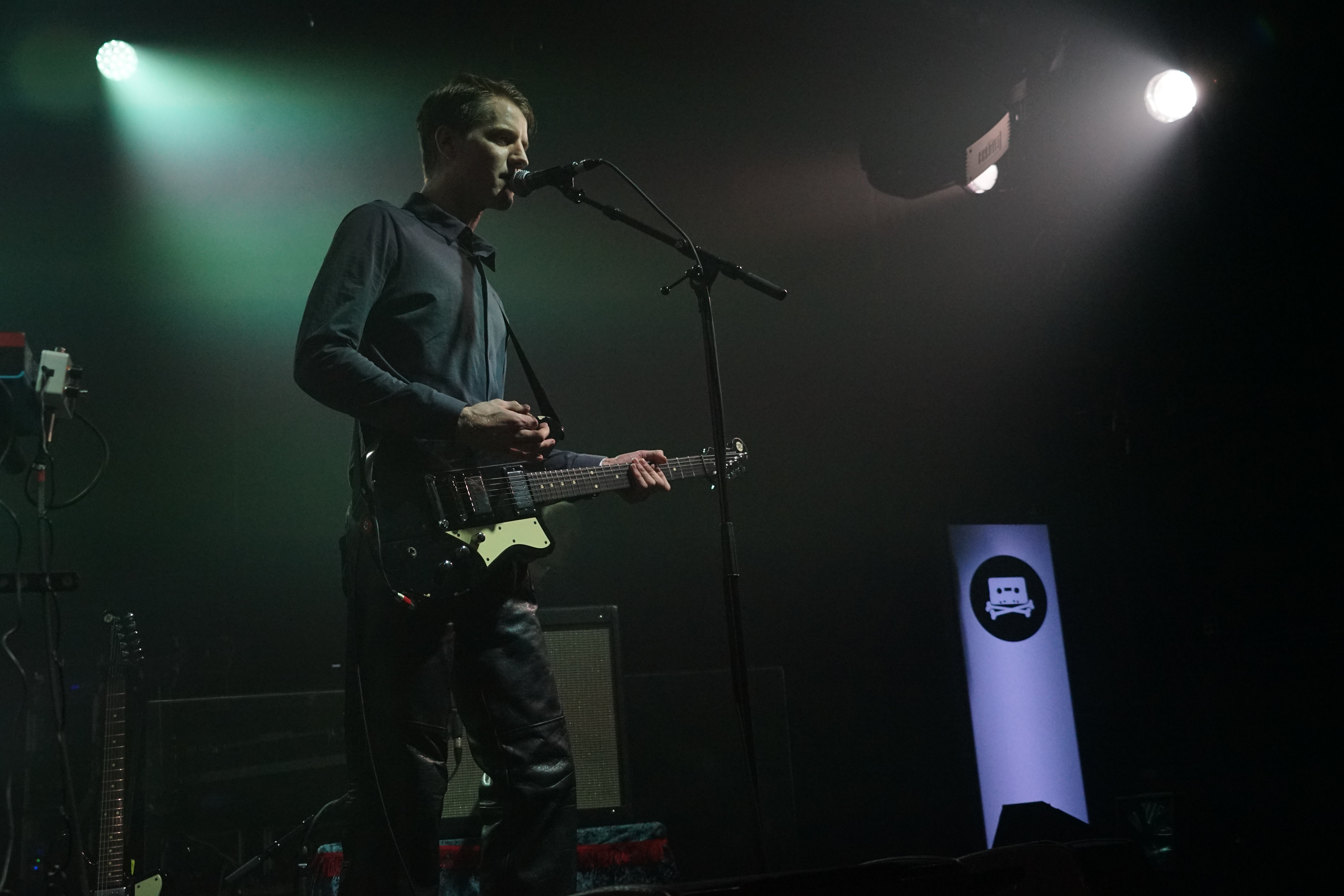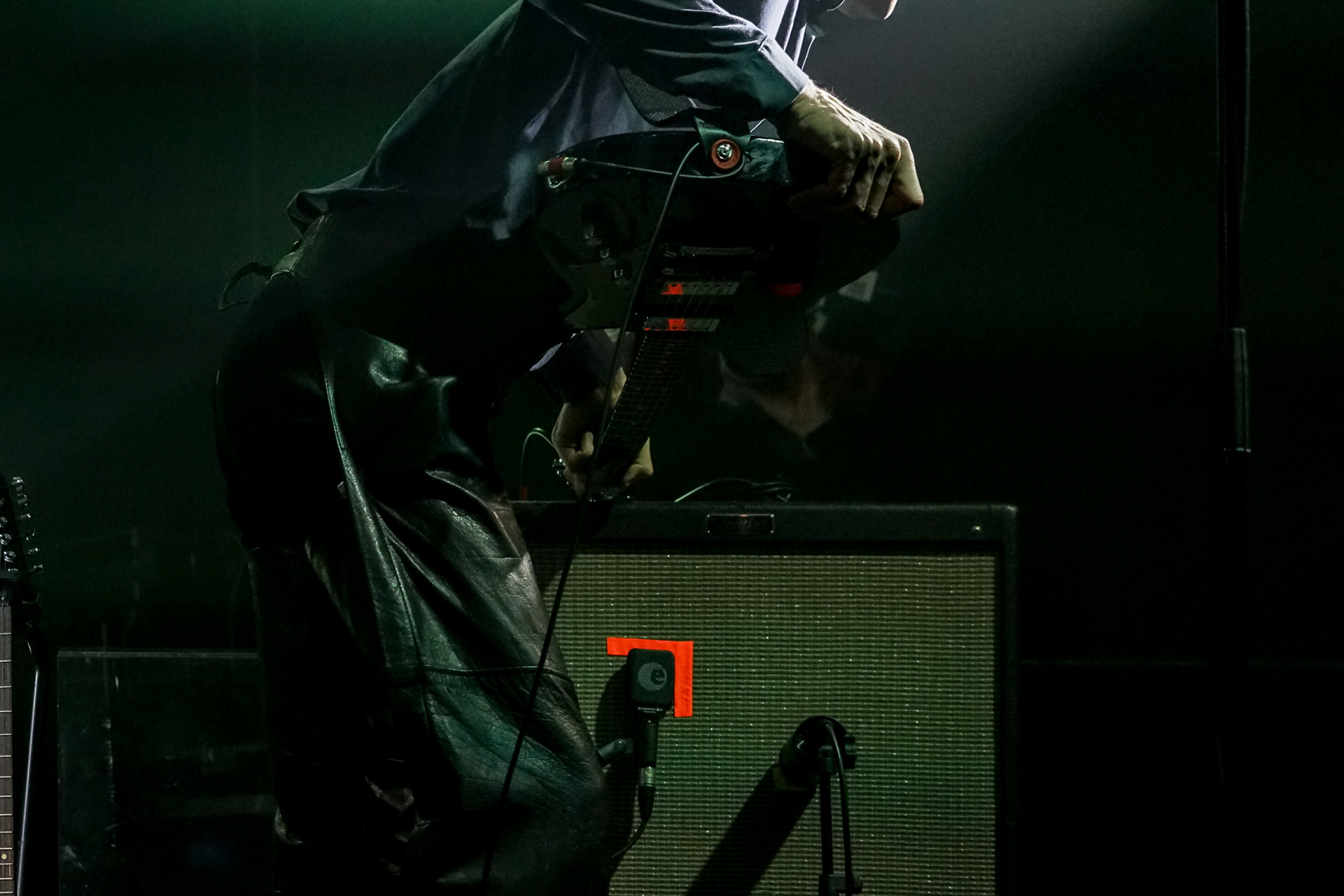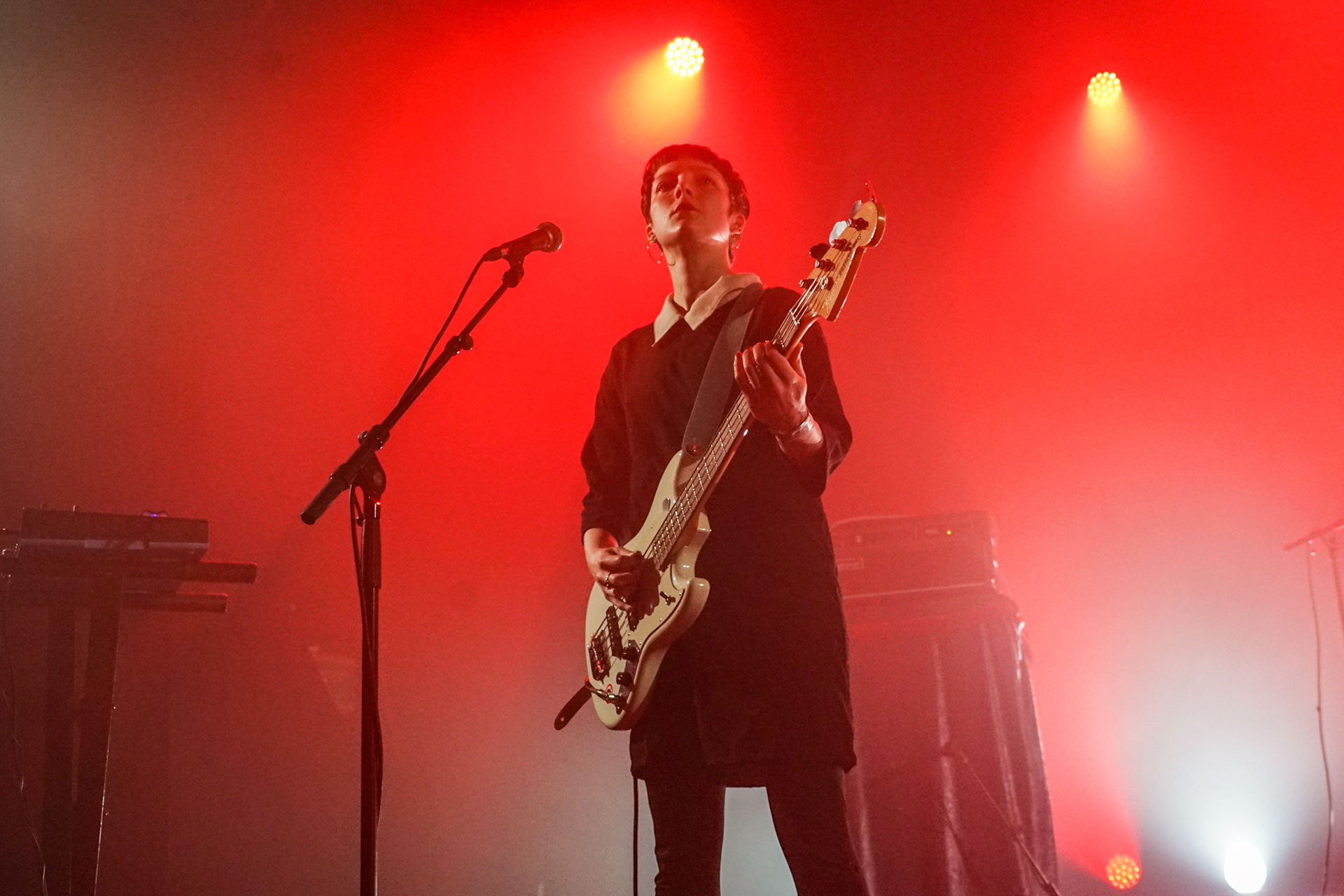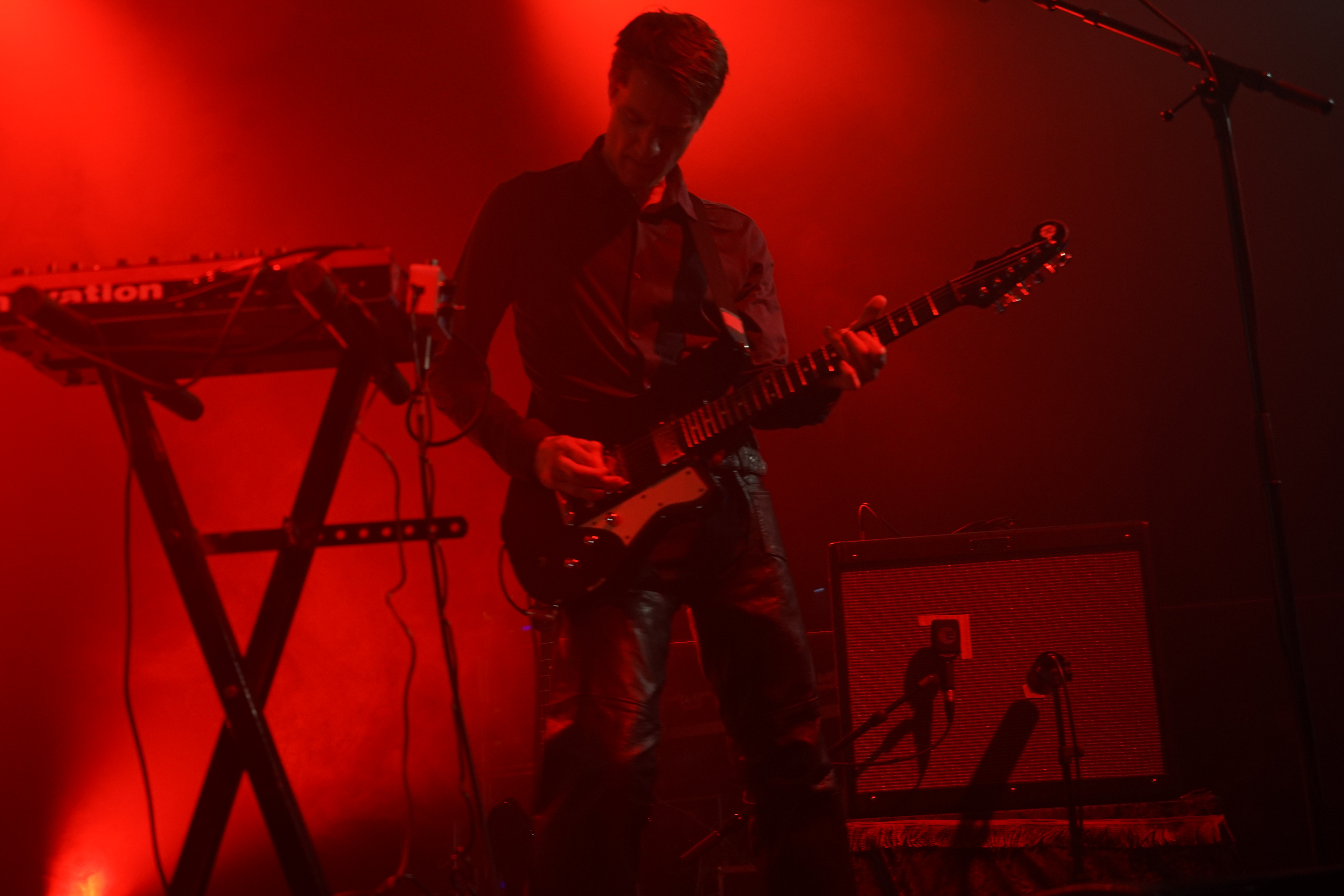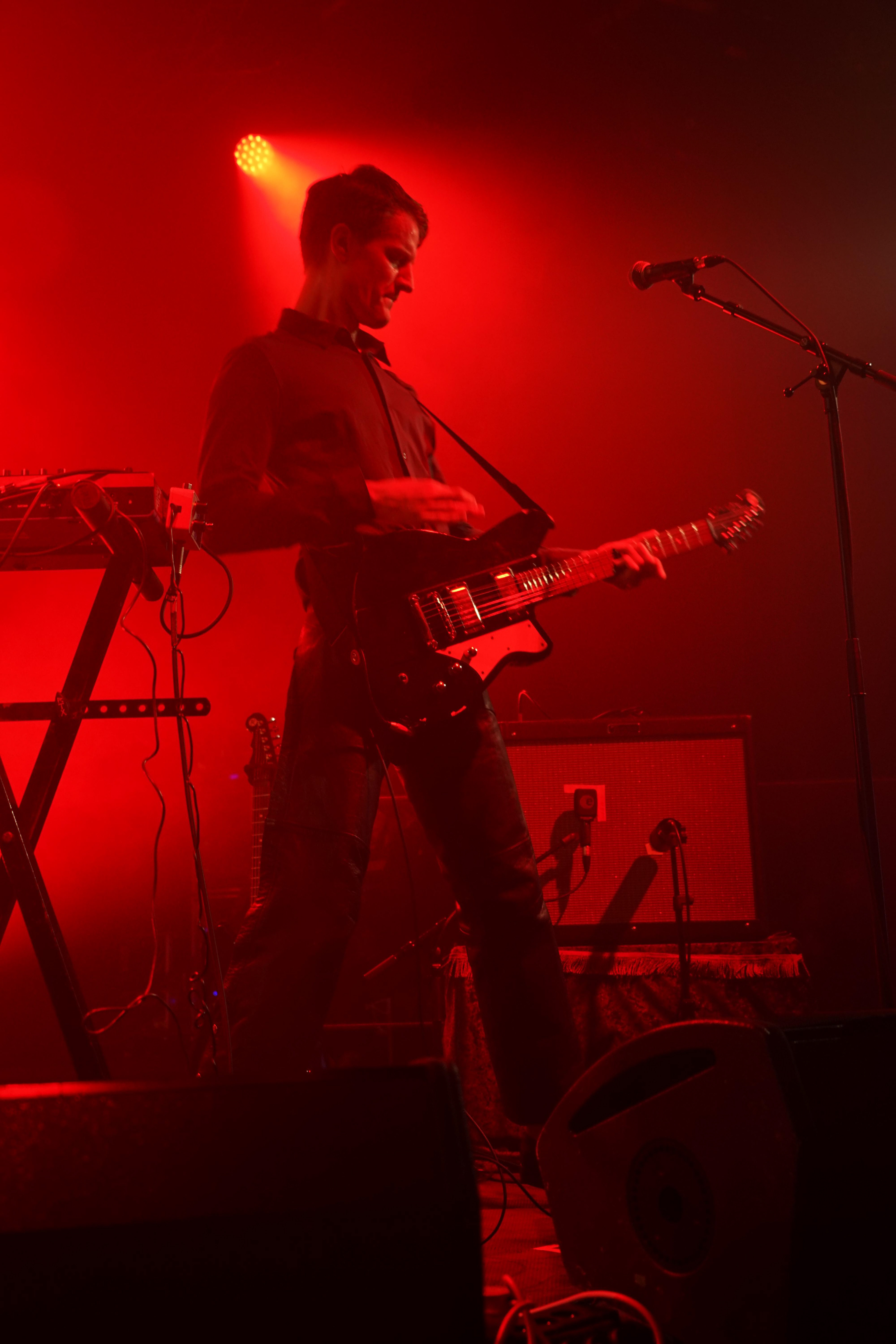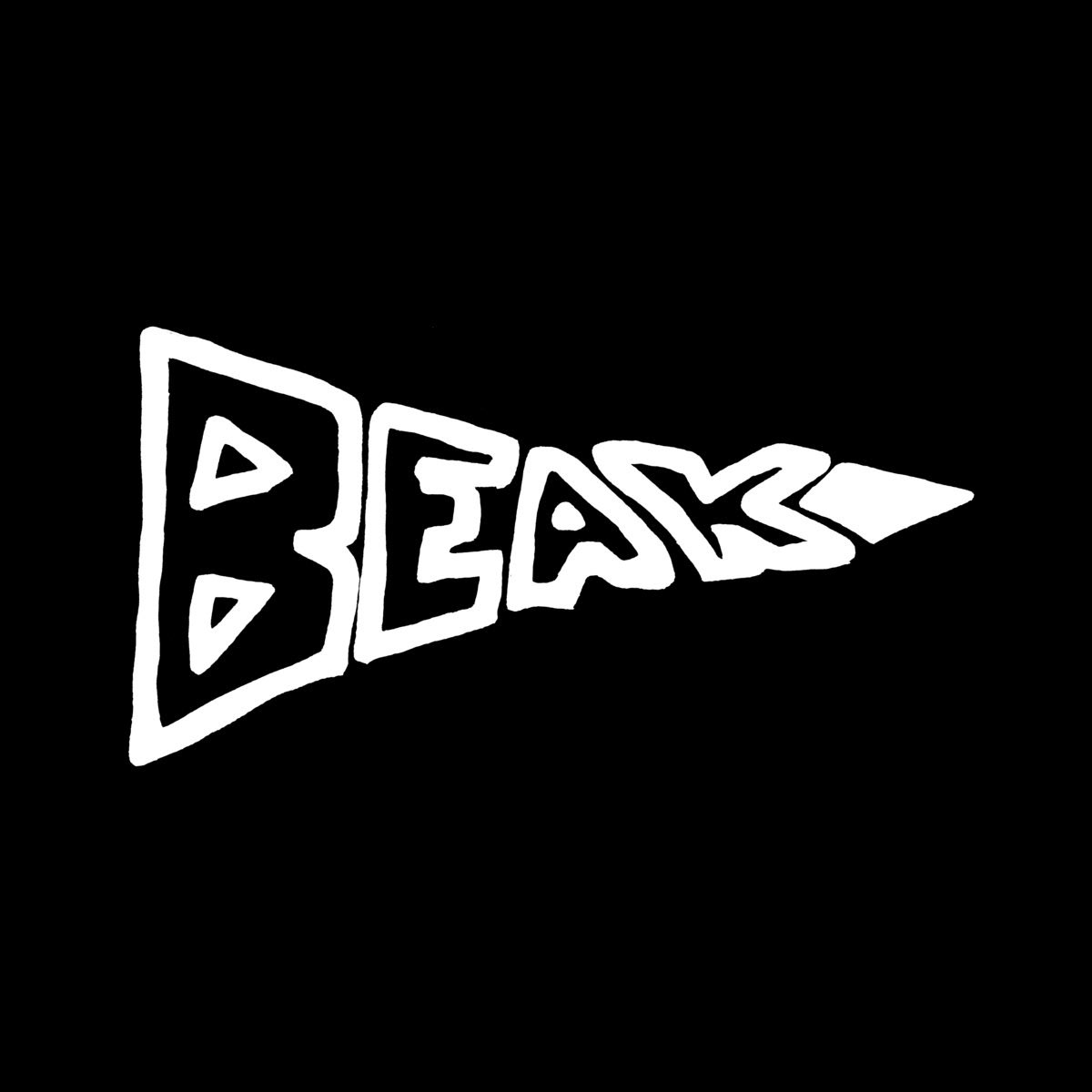 "it's 10 years since we were here last who else was with us? Up shouts some guy"ME!" He'd totally misunderstood the question and everybody's pissing themselves. That kinda set the scene for the rest of the night. 
It ended with an impromptu Arthur Daley moment as Billy got his own little merch stall going at the front of the stage. Screw the commission! We only remembered when we found a pile of vinyl in the bag the next day,wondering how the hell it got there.
Luckily everything in-between was atmospheric synths, guitars and hypnotic rhythms making a right, psych groove that you couldn't  help but move your feet to.