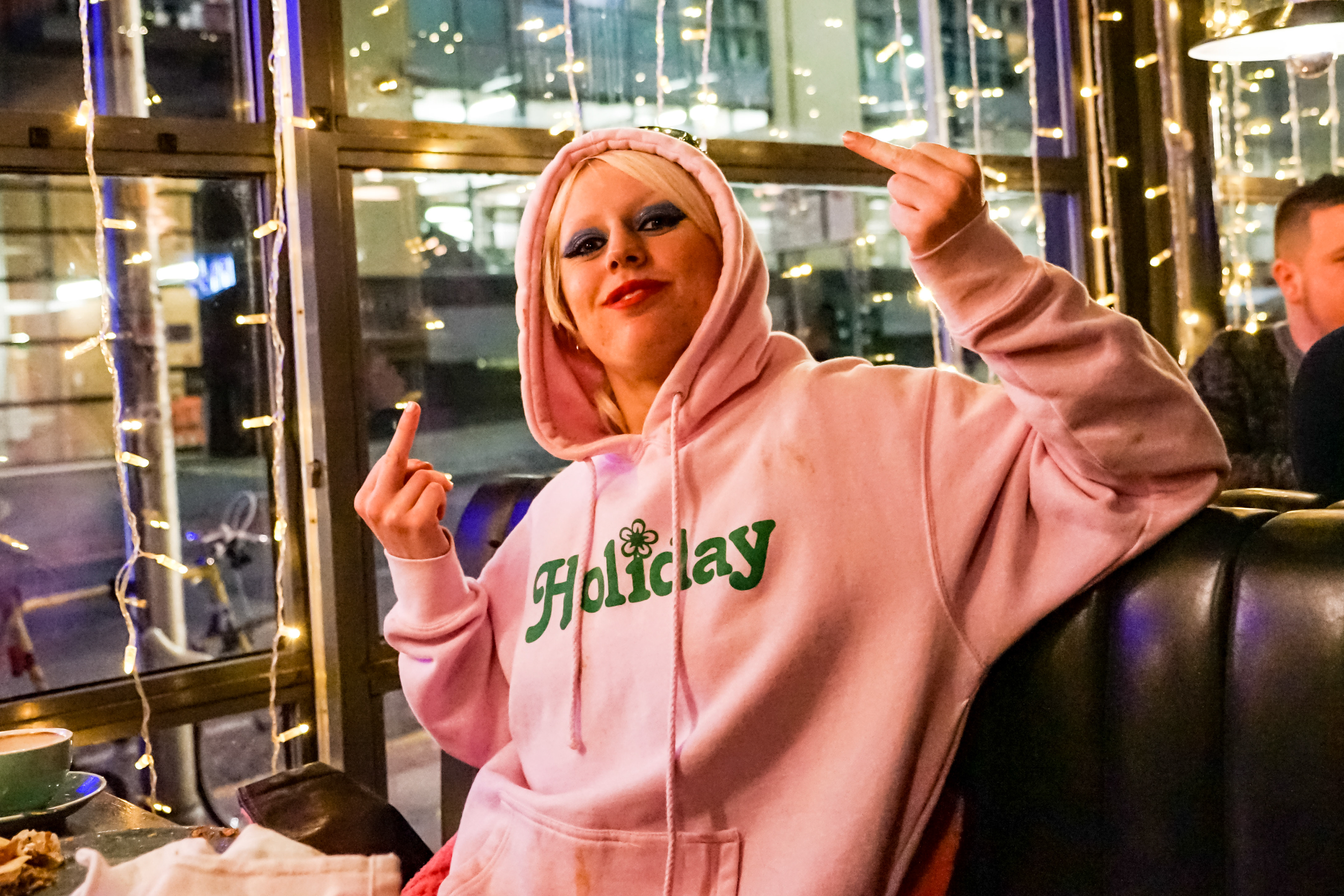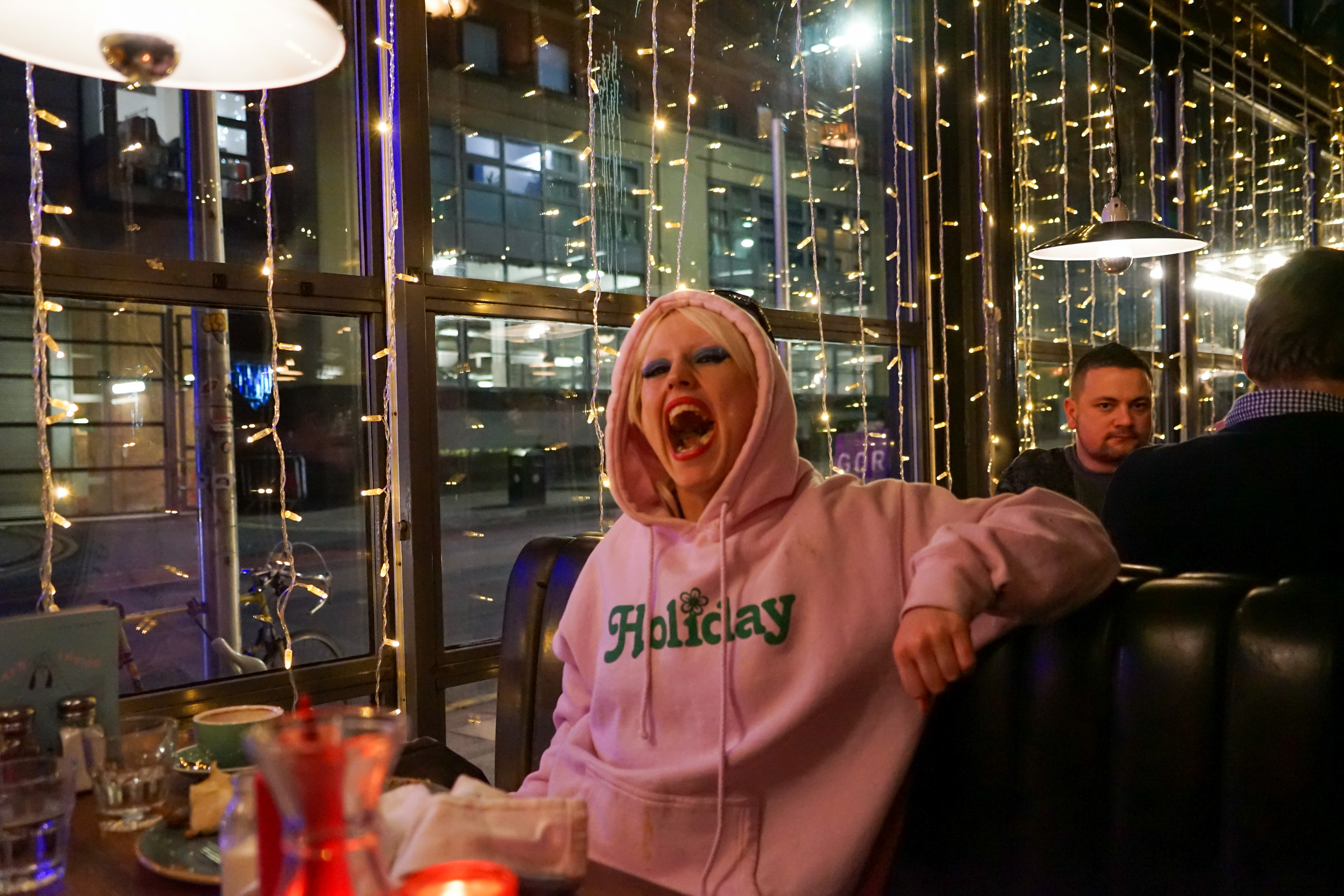 Her bf/manager looked

menacing

 but I tried my luck and went over to say Hi to Amy Taylor, the pocket rocket front woman of Amyl and the Sniffers and all round style icon.
In full on make-up and baggies, Amy shot the breeze about how fucking cold Manchester was. They had just flown in from Aus where they had picked up and Aria for Best Rock Album 2019. I fangirled on how awesome  she looked in Gucci and she let me take her picture.
I went away with total hair envy and the best shots of the night. 
Mullet trumps, strength in length... 100 points.